Producer. Promoter. Marketer. Connector. Innovator. Lover.
During her fascinating and far-reaching career, Grayce McCormick has been all of this – and more. A seasoned entertainment industry professional with deep connections in both Hollywood and the nation's heartland, Grayce is also a veteran of radio…on both sides of the microphone. After opting to move on from music management, Grayce chose to represent Spectra Music Group as an A&R executive, and will always feel her heartbeat in the music industry.
Forever comfortably donning a flexible business development and production hat, Grayce founded both the Creative Edge Film Festival and Lightfinder PR – a boutique public relations firm that specializes in the arts, entertainment, nonprofits, and veterans affairs.
Equal parts entrepreneur and intuitive, Grayce consciously creates on all levels. As the former Director of Media and Public Relations for Maharishi Foundation, she spearheaded the PR campaign for Actor Jim Carrey's 2014 commencement speech at Maharishi University of Management. Grayce closely consulted with the David Lynch MFA in Film Program and MA in Sustainability. She began producing a Legacy event for President Jimmy Carter with The Carter Center on behalf of her client World Tree, which is a group of investors, business people, farmers and tree-huggers who are fighting climate change and making money through planting trees. World Tree is Eco-timber for the conscious investor. She is currently producing a Midwest-based multi-million dollar feature film in partnership with Sony.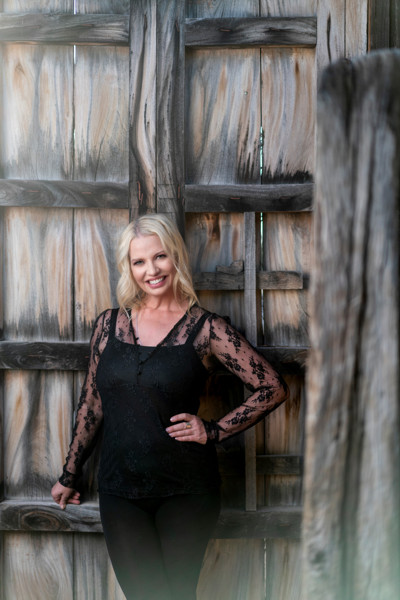 "She can go from a roadhouse to The White House with a smile on her face!"
Armed with such a truly diverse skill set, Grayce is adept at building and growing any brand. A team player who easily connects with and inspires people, Grayce can read between the lines and is fluent in current digital marketing trends. Grayce has led public relations campaigns for Fortune 500 companies. She can also lead a conference team, write, produce, execute events, develop, implement and generate vital leads that may elude others.
Grayce represented Olympic Athlete Anita DeFrantz, who currently serves as VP of the International Olympic Committee, and developed extensive relationships with all branches of the U.S. Military and The White House. Her life-affirming work with U.S. Veterans is a true passion. She represented WWII Veteran Captain Jerry Yellin until his death on December 21, 2017, and is currently co-producing (with Brian Frankish of "Field of Dreams" and writer Dan Gordon, and author Don Brown) a limited film series based on Jerry's remarkable life. Grayce served on the Board of Directors for Operation Warrior Shield, working closely with actress Scarlett Johansson in the process. She also served on the Board of Advisors for Valley Of The Sun (Desert Foothills) YMCA.
Based between Los Angeles, CA and Milwaukee, WI, Grayce lives from one place in her belief that "Only with the Heart, can you touch the Sky."